Looking for the best local Amsterdam tips? I've been living here for six years so I have tips from being a local and local myself!
After living in Amsterdam for over three years and experiencing it as both a American tourist and now a local, I've learned a few tips that are quite necessary for visiting Amsterdam.
Here's my top 11 basic travel tips for Amsterdam from a tourist turned local. They are Amsterdam insider tips, which are basic but necessary to make your trip enjoyable and help respect the local culture.
From Lust Till Dawn is a reader-supported site. Purchases made through links may earn a commission at no extra cost to you. Learn more.
1. When crossing the street, look left, look right, and repeat.
Seriously, or you'll be hit by a biker or get yelled at because bikers have the right of way here. They can do what they want like ride up a one way street if they feel like it and fly by in the blink of an eye sooo look left, look right, and repeat!
This might seem like a very basic tip, but after seeing countless tourists aimlessly walking in the bike lane and expecting bikers to stop for them as they cross the street, it actually is quite deserving of the #1 tip.
Want to take a break from the bikes for a bit?
Try a private boat tour in Amsterdam.
2. Stay out of the dark red bike lanes.
Back to bikers having the right of way, they own everything: the road, the sidewalk, the bike lanes, etc.
If you want to steer clear of sticking out like a sore tourist then don't dilly dally in the bike lane, which are dark red (it's confusing because the sidewalk is such a similar red to the bike lanes… why Amsterdam? Why?!).
If you want to take photos or look up directions, pull to the side of the street to let other pedestrians and bikes by or simply be aware of your surroundings like eyes in the back of your head aware.
3. Drink the tap water.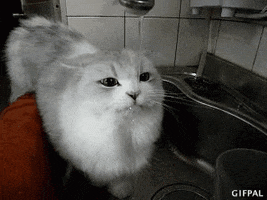 This really should've been the number one tip but considering the bike is king in Amsterdam, I had to boot this down. The tap water in Amsterdam is drinkable. It's clean, tastes good, and it's freeeeee.
Pro Tip: At restaurants, they'll ask to serve you "still" or "sparkling" water, which you'll have to pay for. You can ask for tap water– the sneaky 3rd free option they never mentioned– but some restaurants (mostly Chinese ones from experience) will charge for tap water or don't serve it…like they don't have a sink in their kitchen.
You might also like: Best Restaurants in Amsterdam
4. Don't be all stoney bologna in public like when you first got high at 16.
Do smoke in coffee shops, on a bench in a scenic setting, at Vondelpark, or someplace more hidden from the general public if you're in more neighborhood areas. You definitely will smell the herb everywhere in city center but rarely will you see people openly smoking unless they're tourists.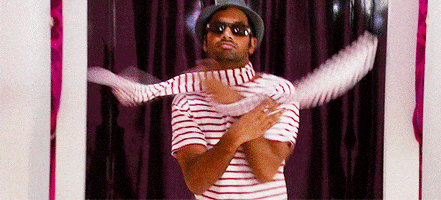 If you must smoke in public, roll up a j or, BONUS, buy a pre-rolled one at a coffee shop. By the way, unlike the States where you need a medical marijuana license in a few states, you can walk into a coffee shop as if it were a normal store and TREAT YO SELF.
5. Download an offline version of Google Maps to use it without data or wifi.
If you want to save money on data in Amsterdam, then it's very possible! There is free wifi at Schipol Airport and many restaurants and museums. It's even available at Albert Heijn, which is the largest grocery chain here. You can always pop into the grocery store to get connected if you don't have a data plan.
In the meantime, download an offline version of Google Maps, and star the places you'll be visiting ahead of time. Amsterdam is so small that it's easy to walk around by using the map. Public transportation is not always a necessity.
6. Always have cash on you.
The currency used here is the Euro. Mostly everywhere takes cash, some places take credit*, and no place takes a debit card unless it's a local Dutch debit card so it's really your best bet to have cash on you.
You can find ATMs pretty much everywhere, and from what I've noticed, unlike greedy American banks, there's no fee to use the ATMs here outside of what your bank would charge you.
Also, always have small change on you like one euro and under because many places charge for you to use the public restroom. Sounds odd coming from America, but the bathrooms are much cleaner and maintained this way!
*AMEX credit cards are the least likely to be accepted.
Exception: The only place that you absolutely need a PIN/credit card for is if you're buying a tram ticket directly on the tram and not at a machine.
7. Tip minimally (relative to the US).
Your server's still getting tipped so don't worry! 15% tip and tax is already included in the price of your meal, hotel, cafe, taxi, and much more. So you technically don't have to tip, but if you want to do the European thing, round your bill to the next dollar and leave the difference in change, and of course, if you receive customer service that's off the chain, tip 5%!
8. English is your best friend.
Unless you're fluent in Dutch, English will be your best friend here. Everyone speaks English, except for maybe your server at that hole-in-the-wall Chinese restaurant deep inside Chinatown.
However, a few simple words in Dutch will always go a long way with the locals such as 'dankjewel' (pronounced 'dank-you-well' / thank you very much) and bring some smiles with your ever so clear American accent.
9. Carry an umbrella or a poncho.
The weather is VERY quite fickle here. Sometimes it can go from sunny and bright to rainy and gray in a matter of minutes, but it's nothing that an umbrella or poncho can't fix.
Amsterdam is a sight to see rain or shine so don't let possibility of a few drops from the sky rain on your parade. If anything, the rain here enhances the environment by adding this dreamy, dewy layer to the already romantic scenery.
Because Amsterdam is so windy, I'd recommend this windproof umbrella that I personally own.
Pro Tip: A really great Amsterdam insider tip is to download Buienradar, an app that locals use. It tells you if it's going to rain within 2-3 hours and is very precise. You can use this app to decide if you need an umbrella or poncho.
You might also like: Ultimate European Packing List
10. Have a foldable, reusable bag on you.
The Netherlands charge you €0.05 to €0.10 a bag even at stores you wouldn't expect it like Forever 21 or Zara. This is because by law, stores are not allowed to give out plastic bags.
To save a little bit of money on crappy plastic bags, I always carry a foldable, reusable bag on me. There are several other reasons why I love having a foldable, reusable bag on me in general when I'm traveling or exploring my own city.
Get a handful of foldable, reusable bags from Amazon. You'll find them really handy for your trip!
11. Make reservations.
The Dutch love making plans in advance as well as not overbooking their restaurants. As a result, you need to make reservations for dinner!
Do this at least a week or two in advance if it's a popular like Gartine or Pannenkoekenhuis Upstairs. If you want to know good places to eat, check out my where to eat in Amsterdam post.
You'll also need a reservation for the Anne Frank Museum in advance although sometimes you can find tickets day of around 10-11AM online.
---
I hope these Amsterdam tips tips make your trip more hassle-free and enjoyable!
Check out my complete Amsterdam guide.
Thanks for stopping by! xo.
---
---
Like this post? Share:
Amsterdam Tips