I gave birth 30 days ago and bought a ton of postpartum care products for this time period. I only ended up using about 70% of the items I bought, which, from experience, would make the best postpartum gifts!
Here's a list of things new moms need for themselves plus some postpartum recovery items that would be really nice to get as gifts. They're the type of things that make the postpartum healing time much easier to deal with with so much going on!
This post was written in partnership with Walmart and contains affiliate links. Purchases made through links may earn a commission at no extra cost to you. Learn more.
5 Things New Moms Need for Themselves
Being a new mom is intense. You have to worry about taking care of this tiny human- feeding and changing them in this never-ending 3 hour cycles- while getting enough sleep to heal and taking care of yourself after a major medical event.
It's a lot to say the least…
Here's a list of 5 things I found to be an absolute must during my postpartum healing period. They are things new moms need for themselves. Below this list you'll find an explanation of why these are needed.
Adult diapers
Adult diapers are an absolute must for postpartum care! They are way better than pads.
With all that blood loss and possible urinary incontinence, adult diapers are much more secure than pads.
I tried using pads a couple of times only because I got a ton of postpartum pads from the hospital but found that they were not as absorbent in terms of speed and quantity as these adult diapers.
Wearing adult diapers also made going to the bathroom easier as they felt like I was just wearing underwear whereas when I went to the bathroom with pads on top of underwear, again, it did not feel as secure.
How many adult diapers does a new mom need? Based on recommendations I read online, most people say to start off with 24. I ended up using 34.
You can grab a pack of 19 here and always order more if you need.
I personally used and loved the Always brand of adult diapers. Get the same brand of adult diapers I used here.
Portable bidet
I've had this portable bidet (also known as a peri bottle) for a couple of years before giving birth. I was too lazy to install a bidet on my toilet and this has been more than enough for me. I'd also bring it traveling.
Thought I couldn't love this portable bidet anymore but it was an absolute necessity for postpartum care. There are a couple of reasons why.
If you get stitches because of a vaginal tear from birth, then it could possibly sting to pee. Using a bidet with warm water while peeing will help dilute the urine, alleviating any stinging feeling.
The bidet is an easy way to keep your vagina and anus clean every time you use the bathroom, which is a must with all that's going on down there!
Because of the hemorrhoids you might get during birth or pre-existing from pregnancy, the bidet will help you stay cleaner after bowel movements.
Pro Tip From My Maternity Nurse: My maternity nurse brewed me chamomile tea and put it in an insulated thermos for me in the bathroom. Then every time I'd clean myself with the peri bottle, I'd fill it up with the chamomile tea. She said the chamomile tea would help me heal faster and better!
Which is the best portable bidet or peri bottle for postpartum care? Personally, I've had this Happypo portable bidet for years and love it. As I've mentioned, I've used it at home for bowel movements, on the go for traveling and for postpartum care.
A popular option for postpartum care is the Frida Mom peribottle.
Either one is a great option as it'll shoot water upwards towards your vagina or anus.
Get the portable bidet I've been using for years.
Perineal hot/cold packs and/or witch hazel pads
I'm not going to hold back here. After you push a baby out, it burns down there between whatever's going on with your pelvic floor having been rearranged to your stitches (if you have them) healing themselves.
These perineal hot/cold packs help a ton with soothing. They can be used hot for cramps or cold for perineal soothing. When you use them cold, put them right in your diaper!
Witch hazel pads are also great for perineal soothing and help with keeping things clean down there for extra healing.
Get the perineal hot/cold packs and/or witch hazel pads here.
Nipple shield protectors
Oh my goodness– these are a life saver… Exaggerating here of course, but they are for sure saving my nipples.
If you are breastfeeding and/or pumping, then your nipples will be sore (at first). Even if your nipples are not cracked or too raw, once they rub against your clothing or bra, they can get irritated.
These Medela nipple shields provide space between your clothes and nipples so they don't get chafed and can heal. If you're leaking milk, they'll catch them too!
Big water bottle with straw
Something I experienced with postpartum was dehydration! I started getting so cold that using a portable heater in my bedroom and a bed heater on max. didn't warm me up. I got nauseous and had back pain. I also got a bladder infection.
All this because I unknowingly was not drinking enough water!
To help with dehydration and also just drinking enough water for breastfeeding with limited hands, I got a huge water bottle with a straw.
This gallon water bottle might seem a bit ridiculous but it'll really help you make sure you're drinking enough water.
Get this gallon water bottle with a straw here.
---
9 Best Postpartum Gifts
With a baby around, it's easy to lose focus on mom, or if new moms are on a budget or without much help, there are luxuries that easily be forgotten or lost sight of.
The items below are my list of best postpartum gifts that would be really nice to have to make mom's life easier. They might not be an absolute necessity but they'll be super helpful, and anything that's help will definitely help with postpartum recovery. Below this list you'll find an explanation of why these are so helpful.
Cozy sweater for breastfeeding or pumping
Meditation app subscription
Prepared food or food delivery gift card
Warming breast massagers or breast therapy packs
These warming breast massagers have been so helpful with clogged milk ducts (ouch), engorgement (ouch) and let down.
For warmth on my breasts, my maternity nurse recommended me using a baby diaper with warm diaper. To help with clogged milk ducts, my midwife recommended me use an electric toothbrush for the vibration. But these LaVie warming breast massagers with both a warming and vibrating function helped do both things they recommended.
If you're on a budget, these therapy packs are great too as you can use them hot or cold.
Get the breast massagers I have here.
Wireless breast pumps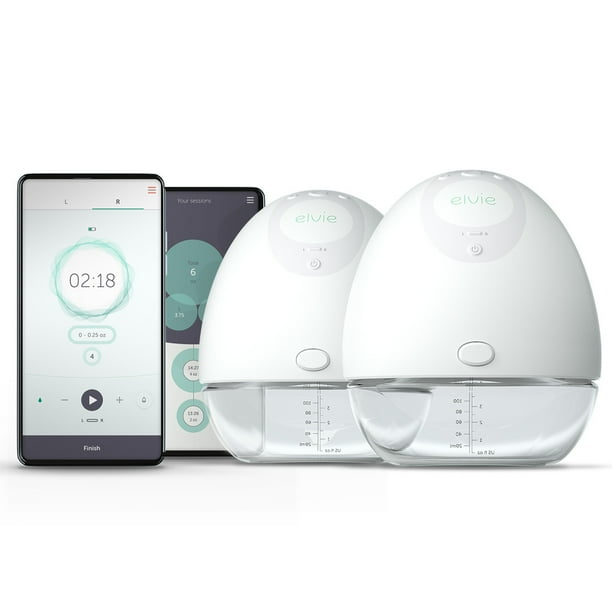 For the past month, I've been using the Spectra breast pump, which plugs into the wall, but so many times I wish I had a wireless breast pump so I could have more freedom.
The wireless breast pumps I'm currently looking at are the Elvie double electric pump and the Elvie Stride. The main difference is that the Elvie Stride is cheaper because the motor is on the outside, not built into the cups. However, it has hospital grade suction so the Elvie Stride is quite powerful!
Because of the freedom these wireless breast pumps give but also the price tag, I'd definitely consider these one of the best postpartum gifts you can get for new moms!
Pelvic floor exerciser
After birth, your pelvic floor needs to be whipped back in shape (for a lack of better words) with everything it went through during pregnancy and birth. This pelvic floor exerciser with app can help with that.
What's great about this pelvic floor exerciser is that it tells you if you do your pelvic floor exercises incorrectly so you can really make sure that your pelvic floor training is on point.
Postpartum care course
I found this postpartum care course to be one of the best resources and books to read during pregnancy.
It includes everything from what to expect the days right after birth to mental health care to managing the new relationship with you and your partner.
Cozy sweater for breastfeeding or pumping
Keeping your body warm should definitely be a priority for postpartum care (according to Korean postpartum care traditions and my ayuverdic maternity nurse).
Unless you have a wireless breast pump, chances are while pumping part of your body (such as your stomach) will be exposed. Same goes for breasting– unless you have clothes for nursing, your belly might be exposed while breastfeeding.
Having a cozy sweater will help with this.
Personally, I've been wearing a sherpa cardigan with an open front. Even Mike, my husband, has his own teddy cardigan to cover himself during the cold nights when he has to change and feed the baby.
Here are a few options to keep you extra warm.
Even though a couple of these say they're jackets, they'll be great for indoors. In fact, the one I'm wearing right now is technically a jacket but so nice to wear during breastfeeding and pumping to keep me warm.
Slip on slippers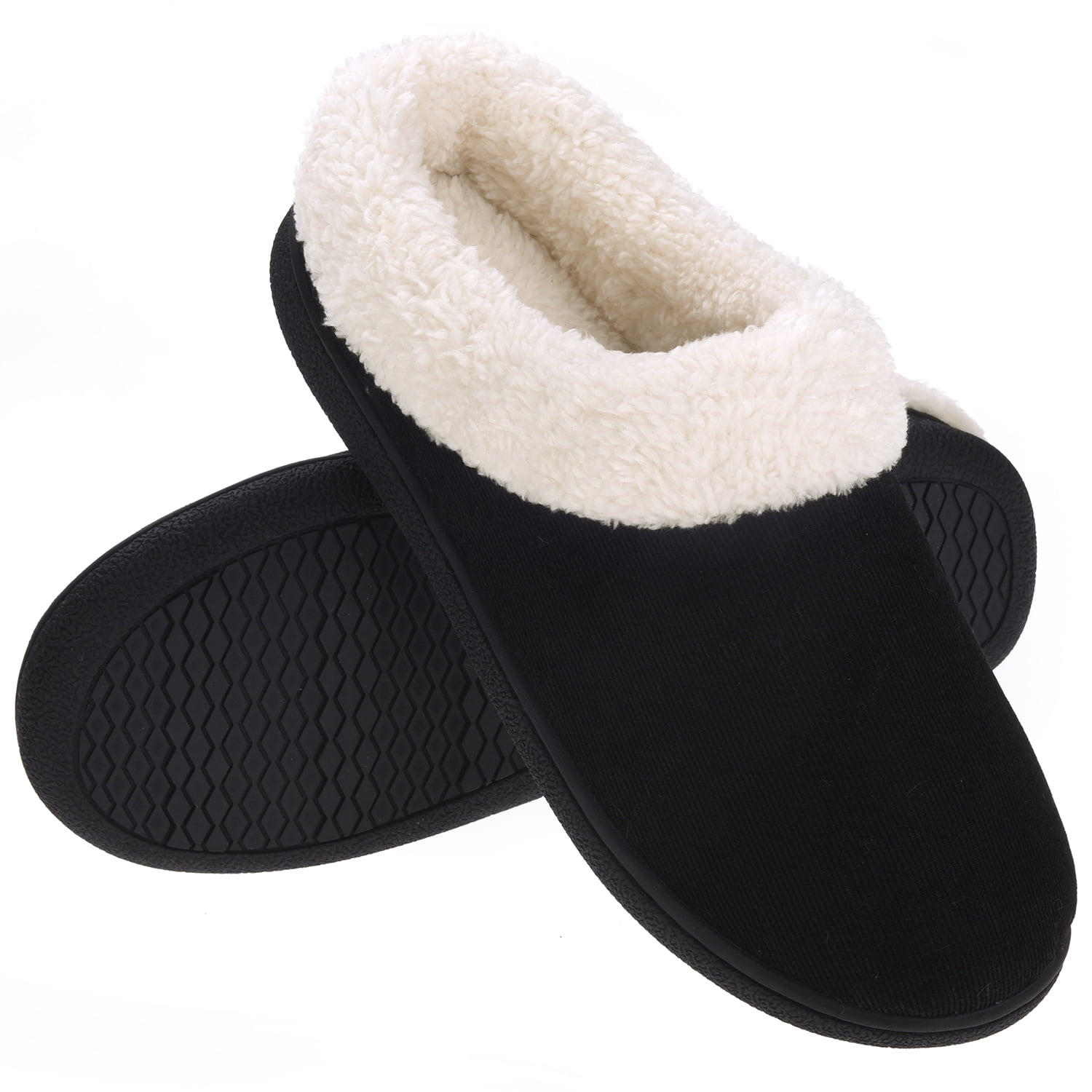 Again with the keeping mom warm philosophy of Korean postpartum care and advice from my ayurvedic maternity nurse, making sure your feet stay warm is a must for postpartum care. These slippers with memory would be great for yourself or as a gift for new moms.
Baby Brezza bottle maker or water warmer
We got this Baby Brezza formula pro dispenser as a gift and it's been so helpful in making bottles quickly, especially in the middle of the night when Mike and I are both exhausted from the lack of sleep. It makes warm bottles in 8 seconds!
The only caveat to this formula pro dispenser is that you have to clean a piece of it every 4 bottles (which has been no problem at all for us and we'd get this bottle maker again in a heartbeat) so another option is to just get this Baby Brezza water warmer and make bottles yourself.
Get the Baby Brezza formula pro dispenser here or the Baby Brezza water warmer here.
Meditation app subscription
Being a new mom or repeat mom is mentally exhausting. Trying to take care of yourself and a new human being on such little sleep is very trying.
Also, getting sleep can be a challenge in itself too. It's not normal to have to sleep in 1-3 hour windows so falling asleep can be tough.
What helped me with fall asleep better, get adjusted to the 2-3 hour newborn cycle and mentally make it through the next hour is by using the app Headspace. I used the meditation music to fall asleep faster and the quick 3-minute breathing exercises to clear my mind.
A meditation app subscription will can also help new moms prevent or manage postpartum depression or anxiety!
Try Headspace for free for 30 days, but make sure to set a calendar reminder to cancel Headspace before the free subscription is up because it'll charge you a monthly fee!
Prepared food or food delivery gift card
Between having to feed the baby and getting as much rest as possible within a 2-3 hour window, cooking, cleaning and even taking a shower can seem impossible!
Preparing food for new parents, sending them pre-made food or giving them a food delivery service gift card (i.e. UberEats, DoorDash) would be really helpful in keeping mom nourished for both healing and taking care of baby!
---
Thanks for making it all the way down to the end of this post. I hope you were able to find some of the best postpartum gifts for your friend or some things that new moms need for themselves!
If you found it to be helpful, you might like what I share on my Instagram @sarchetrit.

Till then, thanks for stopping by, and have a great day!

xo,
Sarah
---
Like this post? Share:
9 Best Postpartum Gifts (& 5 Things New Moms NEED for Themselves)