From Lust Till Dawn is a reader-supported site. Purchases made through links may earn a commission at no extra cost to you. Learn more.
This post is part of the InterContinental Hotels Group campaign.
As Tom and Donna wisely exclaim in "Parks & Recreation," it's time to "treat yo'self!" There's no better place to do this than in Bangkok, where you can enjoy yourself for next to nothing. Take my advice to learn exactly how to treat yourself on your next trip to this metropolis with these best Bangkok tips.
Stay at a Four-Star Hotel
During my 2011 trip to Bangkok, I found that staying in cheap hostels was a great option on a student budget. However, it also meant dealing with noisy neighbors and in questionable bed linens.
This time around, I'd stay at a boutique hotel such as Hotel Indigo on Wireless Road. Rooms at this modern hotel with traditional elements start at about $110 (3,850 THB) per night, but they could easily go for $300 or more in the United States. Even the hotel's 840-square-foot suite, which is bigger than my apartment, is a steal at about $280 (9,820 THB) per night. I won't have to worry about packing my own sheets, and I can enjoy a hotel with luxury amenities such as an infinity pool overlooking the city.
Rates noted above are for weekend nights in March 2017, which is high season in Bangkok.
Get Thai Massages
Massages in Bangkok can be as cheap as $5 to $15 per hour. When I visited the city, I got a massage or two a week. In hindsight, I should have taken advantage of this and treated myself to more. A Thai massage really helps you to relax at a deeper level, but a warning — it may be unlike any massage you've gotten before. It isn't a traditional rub-down experience, and sometimes you don't even have your own room. You wear a provided robe, lie down on a mat, and get a massage that's a mixture of acupressure and assisted yoga poses.
Experience Nightlife Outside Khao San Road
Khao San Road attracts a lot of like-minded travelers from around the world, so it was easy for me to stick to this area for nightlife. Now I see that there's much more to experience than cheap Chang beer, such as treating myself to craft cocktails at speakeasies like Havana Social and Rabbit Hole. True to their secret origins, finding these speakeasies involves calling a number to get a passcode and searching for unmarked doors. This is about the closest thing you'll get to being James Bond.
Buy Leather Goods and Custom Clothing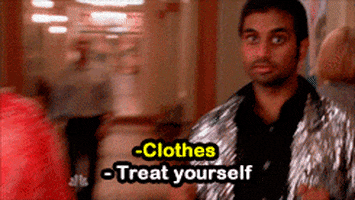 Bangkok is known for the level of its craftsmanship, especially when it comes to high-quality materials such as leather and Italian fabric. You can get custom-tailored suits, dresses, and more for a fraction of the cost of what you would pay at home. You can even bring in a photo of your favorite designer's outfit or purse, tweak it, and get something you love made from scratch.
The small leather purse I bought for $12 back in 2011 still looks brand-new, and it's an accessory that would easily cost $80 in the United States. Shopping here is an easy way to treat yourself without spending big bucks.
Eat Street Food
In Bangkok, $1 can get you some of the best tasting Thai food you've ever had, which means you can eat like a king all day and night. One of my favorite places to eat incredible street food is at Chatuchak Weekend Market. Here you can hop from stand to stand trying different foods and drinks. Surprisingly, Bangkok street food was better than the dishes I tried in restaurants, so stick to food carts and treat your taste buds as well as your wallet.
---
Once you've decided what to do and read up on practical traveling tips on Thailand, head to Bangkok and treat yourself!
---
Thanks for making it all the way down to the end of the post. I'd love to connect. Come say hi to me my Instagram @sarchetrit, especially if you found any part of this post to be helpful.

Till then, thanks for stopping by, and have a great day!

xo,
Sarah